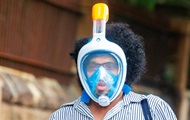 Some countries have begun to return quarantined quarantines. In Ukraine, public transport may again stop.
The coronavirus pandemic is not nearing completion, but, on the contrary, is accelerating, the World Health Organization said. In Europe and Asia, a surge in diseases is recorded after quarantine is lifted and a second wave is expected.
In Ukraine, the growth of new patients with coronavirus infection has also accelerated. Half of the regions are considering the possibility of tightening quarantine, including stopping public transport. Correspondent.net tells the details.
Coronavirus still has a lot of room for development
The head of WHO, Tedros Gebreyesus, said on June 29 that the pandemic is not nearing completion, but, on the contrary, is accelerating.
"We all want this to end. We all want to live our own lives. But the harsh reality is that it's not even close to completion. Although many countries have made some progress, the pandemic is actually accelerating," he said.
Gebreyesus noted that six months after the first reports of China about cases of infection, coronavirus was found in more than ten million people worldwide, and 500 thousand of them died.
"Many people remain susceptible. The virus still has a lot of room for development," said Gebreyesus.
Until mid-June, the daily increase in the number of cases in the world mainly did not exceed 150 thousand, in the last few days it has fluctuated around 170 thousand.
At the same time, on June 20 there was a record jump in incidence: the number of detected cases reached 183 thousand, largely due to North and South America.
In some countries, they started talking about the second wave of coronavirus. This includes, but not limited to, China, South Korea and Israel. In this regard, the authorities had to return the previously lifted restrictions.
From mid-June, EU citizens can travel within the union. And from July, they will gradually begin to open borders for third countries. In Germany, in connection with an outbreak at a meat processing plant, restrictions were imposed on 600 thousand people, and seven thousand were quarantined.
The phased lifting of restrictions in the United States began a few weeks ago. However, due to a new surge in incidence, many exemptions have already been canceled: a lot of people went out after quarantine, forgetting that some quarantine restrictions still apply.
WHO speaks of new outbreaks in Europe, does not specify in which countries, whether they can be attributed to the unbroken first wave, or is this due to outbreaks and registration of cases in other regions of European countries due to population migration.
Formally, the world has long been on the crest of the second wave of the pandemic. This is due to the fact that the initial outbreak in China was relatively quickly suppressed, even before significant growth began outside of it.
But in reality the situation is more complicated: in some countries no second wave is yet to be seen, while in others you can see not only the second, but also the third wave.
If you look at the chart below, you can see in which countries you can talk about the second wave. In Ukraine, for example, the first wave is still ongoing, since there was no decline in the number of infected.
There are no general reasons why this happens. It seems that the situation is different everywhere, and much depends not even on officially announced measures to combat the epidemic, but on people's behavior.
According to Medusa, referring to one of the most famous works on predicting the development of a pandemic – Imperial College in London, the spread of the virus varies among people of different occupations and different social groups, and the effectiveness of quarantine depends on how the population observes it.
In the spring, most of the scientists made gloomy predictions, promising that during the first wave more than half of the population would be ill, and overflow of hospitals and morgues could be avoided only with the help of strict quarantine. However, according to all estimates, no more than 20 percent of the world's inhabitants were infected.
As it turned out, the models that the researchers created did not take into account the wearing of masks, maintaining distance during communication, regular washing of hands and other small, simple, but very massive measures.
Mortality of the virus, according to recent reviews of many studies, averages 0.64 percent of all (including asymptomatic) infected. In countries with a young population, mortality is slightly lower, in countries with an elderly population – slightly higher.
Ukrainian authorities from last week warn of a possible second wave of coronavirus in Ukraine. On Saturday, the Minister of Health Maxim Stepanov said that the chief sanitary doctors of 13 regions want to strengthen quarantine.
"In the context of adaptive quarantine, we saw a sharp increase in some areas – an increase in the number of new cases, worsening dynamics, a sharp filling of beds in hospitals allocated under COVID-19," he explained.
Stepanov noted that the strengthening of quarantine measures may relate to the operation of urban transport, sports facilities, as well as preschool and "other institutions that exist in the country."
Earlier, Prime Minister Denis Shmygal said that in some regions of Ukraine it is possible to stop public transport again due to an increase in the number of people infected with coronavirus infection.
Everyone agrees that a pandemic can only be defeated with the invention of the vaccine. One of WHO's leading experts, Mike Ryan, says there has been tremendous progress in developing a safe and effective vaccine. The organization estimates that more than $ 30 billion is needed to invent a vaccine.
At the same time, as the head of WHO said at the end of last week, there are no guarantees that scientists will be able to develop an effective vaccine against COVID-19.
Even if a vaccine against coronavirus is created for everyone, it will be available only after a year, said Gebreyesus.
Meanwhile, new alarm messages come from Chinese scientists, they are talking about a new pandemic – experts have discovered an unknown strain of the influenza virus.
The pigs were the carriers of the infection, but people are also affected. Experts fear that if the virus mutates, it can spread rapidly around the world.
News from Correspondent.net on Telegram. Subscribe to our channel https://t.me/korrespondentnet
.