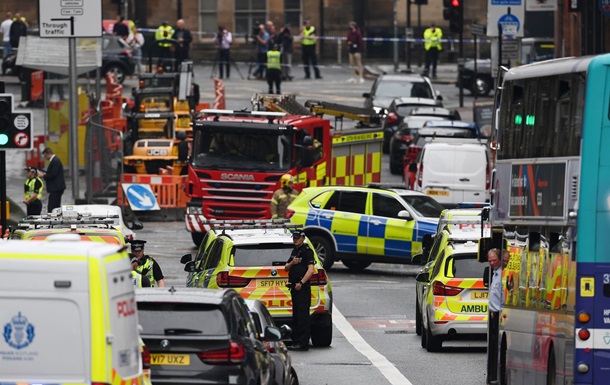 Photo: Sky News
In Glasgow, the police called the name of the massacre at the hotel
A man attacked people in the Park Inn Hotel with a knife, where asylum seekers who were awaiting a decision by the UK authorities settled.
The man who massacred the hotel on Friday in the center of Glasgow, where asylum seekers lived, was a 28-year-old Sudanese citizen Badreddin Abdullah Adam. About this, on Saturday, June 27, reports TASS, citing a message from the Scottish police.
"The name of a man who died as a result of injuries received after armed police officers fired on him during an incident on West George Street in Glasgow on Friday, June 26, can be named, this is 28-year-old Badreddin Abdullah Adam from Sudan, "the agency said.
Earlier it was reported that a man attacked with melee weapons at people at the Park Inn, designed for asylum seekers in the UK. The suspect, who, according to local press, was waiting for permission to stay in the kingdom, was killed, another 6 people, including a police officer, were hospitalized.
According to Sky News, hotel workers were warned on the eve of the incident of deviations in the psyche of one of the guests. Sudanese compatriots who were staying at the hotel complained to the authorities that the man began to behave inappropriately.
On Thursday late evening, an employee of the migration department brought this information to the hotel staff. It is also known that a few minutes before the massacre, the attacker called the migration service.
Earlier it was reported that as a result of the attack of a criminal with a knife on passers-by in the center of Glasgow on Friday, June 26, six people were injured.
News from Correspondent.net on Telegram. Subscribe to our channel https://t.me/korrespondentnet
.