The company launched a series of doodles in support of services that continue to operate in the context of the COVID-19 pandemic.
Google search engine released a new doodle on the fight against coronavirus. The figure appeared on the start page of the system.
The company logo is depicted in the form of houses in which the letters are located. They demonstrate what people can do during quarantine. So one "letter" reads, others talk on the phone, play sports and play the guitar.
In this way, Google encourages people to stay home and help stop the spread of the virus.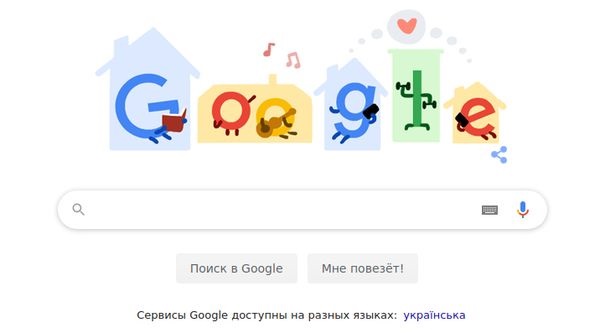 Photo: Google
By clicking on the picture, a page appears with recommendations for users on how to behave in a pandemic of the coronavirus and quarantine.
Earlier, Google launched a series of doodles thanks to services that counteract the spread of the virus. So, Google dedicated doodles to food service workers. It was also reported that Google dedicated the doodle to Ignaz Semmelweis.