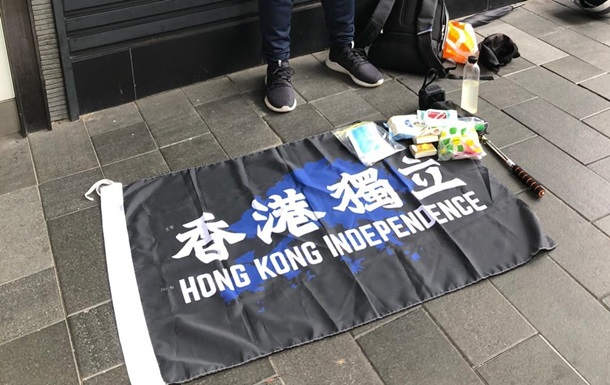 Photo: twitter.com/hkpoliceforce
Man detained for forbidden flag
Police officers arrested a man for a flag that called for Hong Kong's independence.
In Hong Kong, police first detained a man under a new national security law. The man with the flag about the independence of this special administrative region of China was detained. This is stated in a police report on Twitter.
"The man was detained for a flag calling for Hong Kong independence, which is a violation of Hong Kong's national security law," the statement said.
It is noted that this is the first detention after the law on national security came into force.
Recall that earlier resonant law on Hong Kong came into force. The law provides for the creation of a special power structure in Hong Kong under the control of the central government of China.
It was also reported that for the Hong Kongers they will build a city in Europe, where millions of people who are dissatisfied with China's policies can move.
News from Correspondent.net on Telegram. Subscribe to our channel https://t.me/korrespondentnet
.