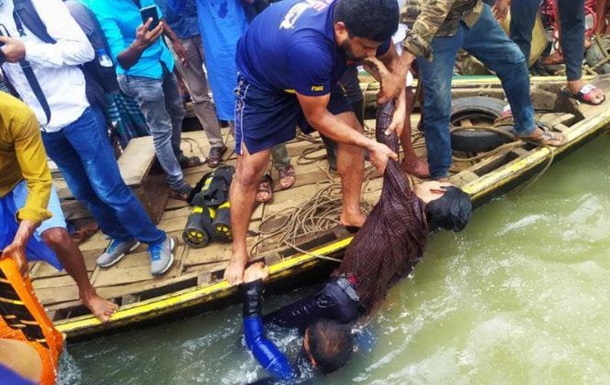 Photo: The Bangladesh Observer
Emergency services conduct a search and rescue operation
The Morning Bird boat with passengers sank after a collision with a larger vessel on the Buriganga River.
In Bangladesh, at least 30 people died when a boat capsized on the Buriganga River in the capital city of Dhaka. It is reported by The Bangladesh Observer on Monday, June 29.
It is indicated that at about 9:30 local time (6:30 Kiev time), the Morning Bird boat began to sink after a collision with a larger vessel.
According to the latest data, rescuers found 19 bodies of men, eight women and three children. On board the boat were up to 100 people.
Emergency services are currently conducting a search and rescue operation. The death toll may increase.
Earlier in Tanzania, nine people were killed and another 51 were injured in a ferry wreck on Lake Tanganyika.
It was also reported that in China, eight children drowned while trying to save a friend.
News from Correspondent.net on Telegram. Subscribe to our channel https://t.me/korrespondentnet
.