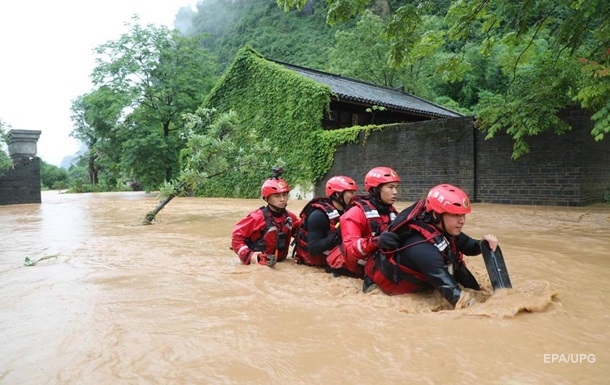 Rescuers seek flood victims in China
The most difficult situation was in the Chinese city of Ihai, where rains caused severe flooding.
In southwestern China in Sichuan, at least 12 people died and 10 went missing as a result of heavy rains. This is reported by Xinhua on Monday, June 29.
It is noted that the downpour that hit the Mianning County from Friday to Saturday led to a flood in the city of Ihai, as a result of which 10 people died and seven went missing.
In the Gaoyang region, two cars fell into the river due to flood-damaged roads, two people died, three more were reported missing.
In the area of ​​natural disaster are about 10 thousand people. A total of over 7,700 local residents were evacuated.
Recall that in the Transcarpathian region in the Mezhgorsk region, the water level rose sharply due to heavy rain, which lasted two hours. New landslides also occurred.
Moreover, as of the morning of June 28, the number of flooded villages in Western Ukraine decreased from 349 to 95.
News from Correspondent.net on Telegram. Subscribe to our channel https://t.me/korrespondentnet
.