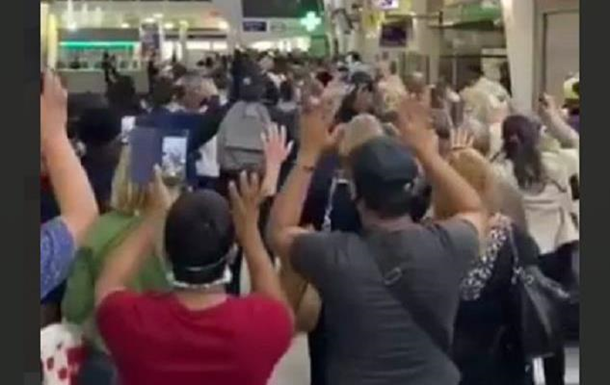 Photo: frame from video
Police operation at the train station in Paris
Policemen took people out of the railway station with their hands up, many passengers rushed to run away.
In the Parisian district of Defense, a police operation took place after reporting a threatened armed man. It is reported by Reuters.
The police evacuated visitors to the shopping center and passengers of the railway station. At the moment, the operation is over. The police said that the report of the armed man was not confirmed.
The video from the scene captured the moment of evacuation of the station and the shopping center.
Earlier it was reported that in France a rally was held against police racism and cruelty after the death of African American George Floyd in the American Minneapolis.
It was also reported that 22 policemen were injured in riots in London. After the arrival of police reinforcements, clashes broke out between the police and party participants.
News from Correspondent.net on Telegram. Subscribe to our channel https://t.me/korrespondentnet
.