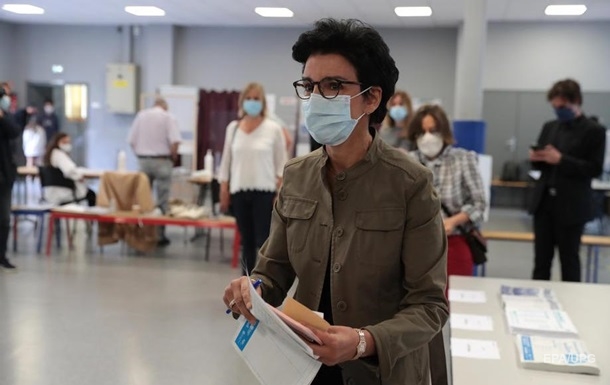 Voting in communal elections in France
The exit polls give victory to the candidates for the Europe-Ecology-Greens party in Lyon, Marseille, Bordeaux and Strasbourg.
In France, on Sunday, June 28, the second round of communal (municipal) elections was held. According to exit polls, Europe-Ecology-Greens candidates won in major cities – Lyon, Marseille, Bordeaux and Strasbourg. In Paris, Mayor Ann Hidalgo of the French Socialist Party secured re-election.
Far Right Party candidate National Union (formerly National Front) Luo Allo leads the election in Perpignan near the French-Spanish border. Party Chairman Marine Le Pen has already announced a "big victory."
In the mayoral election of Le Havre, the first position with 59% of the votes is taken by the current Prime Minister Edouard Philippe. The politician, who was already the head of this port city in 2010 – 2017, declared "confirmation of confidence."
In turn, the representative of the French government Sibet Ndiaye reported on the "disappointing results" of the party of French President Emmanuel Macron the Republic on the march. The head of state after the closure of the plots expressed concern about the record low turnout. Only about 40% of voters took the right to vote in the second round.
The first round of communal elections in France took place on March 15 with a turnout of 44%. The second round of elections was postponed amid a pandemic. Elections were held in approximately 4,800 communes, including in the largest cities in France. Visitors to polling stations must wear protective masks and maintain a distance.
On the eve of the presidential election in Poland. It follows from the exit polls that the current head of state, Andrzej Duda, is in the second round, gaining 41.8% of the vote, according to preliminary data, and the mayor of Warsaw, Rafal Tshaskovsky, representing the largest Polish opposition party, Civic Platform, with 30.4%.
Source: Russian service Deutsche Welle
News from Correspondent.net on Telegram. Subscribe to our channel https://t.me/korrespondentnet
.