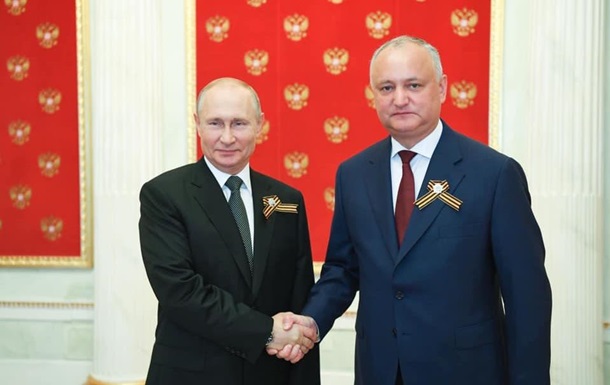 Photo: Igor Dodon / Facebook
Igor Dodon met with Vladimir Putin this week
Many of the military personnel participating in the military parade were diagnosed with a coronavirus, Igor Dodon explained.
Moldovan President Igor Dodon decided after a trip to Russia to a military parade decided to self-isolate in his residence in Cholerican. He said this on the television program, the President is responsible, the TV8 channel reported on Friday, June 26.
"I decided to spend some time in isolation. 48, 72 hours, as long as it takes. I will not participate in public events yet. But next week I will go to Ocnita to meet," Dodon said.
According to the president, he twice passed the coronavirus test before traveling to Moscow. All 75 Moldovan soldiers who also participated in the parade are healthy.
"Our entire delegation has a negative test for coronavirus. Our troops were also in Moscow, and none of them showed coronavirus compared to other countries, I won't specify which ones. For example, in some cases out of 70-80 soldiers, coronavirus was detected in 40-50. We have all the soldiers, all 75 are healthy, strong, "said the President of Moldova.
Dodon also denied rumors that there were infected COVID-19 in his environment. He noted that during the entire pandemic, only one case of coronavirus was detected in the presidency and 5-6 in the State Guard service.
As you know, Igor Dodon was one of the few leaders of European countries who attended a military parade in Moscow.
It was also reported that Moldova itself recorded an anti-record for the number of infected COVID-19.
News from Correspondent.net on Telegram. Subscribe to our channel https://t.me/korrespondentnet
.