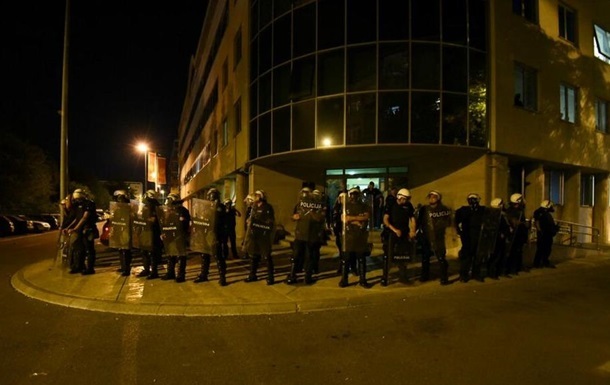 Photo: Savo Prelevic
The return of hard quarantine coincided with mass protests against the authorities in Montenegro
Two days after the riots, the government imposed a ban on mass gatherings and curfews in two cities.
The Montenegrin government has resumed previously lifted quarantine restrictions due to an outbreak of coronavirus. On Friday, June 26, reported the Reuters news agency.
As part of the quarantine, sports competitions and training, as well as public gatherings in the open air, are again banned.
Divine services outside churches are also prohibited. Only family members are allowed to attend cemeteries during funerals.
In addition, curfews have been introduced in two municipalities in the north of the country from 6 p.m. to 5 a.m.
The Montenegrin economy receives a significant part of its income from tourism along its Adriatic coast. Therefore, the country declared itself free of coronavirus on May 25.
The number of people infected with coronavirus began to grow 10 days ago. Since then, authorities have reported 100 new cases. Previously, the number of infected COVID-19 was 424 people.
It is worth noting that in Montenegro on June 24, mass protests against the detention of the heads of the administration of the city of Budva took place in various cities, riots and clashes with the police arose.
News from Correspondent.net on Telegram. Subscribe to our channel https://t.me/korrespondentnet
.