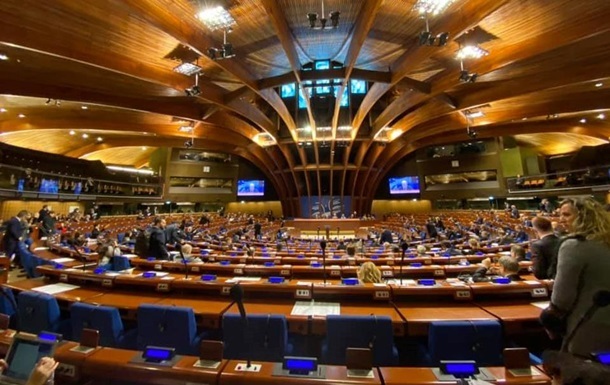 Photo: facebook.com/yevheniya.khudzik
PACE summer session canceled due to coronavirus
Previously, they planned to postpone it to a later date, but now they will not be held at all. PACE autumn session is scheduled for early October.
The summer session of the Parliamentary Assembly of the Council of Europe was canceled due to the situation with coronavirus. This was stated by PACE Vice-Speaker Petr Tolstoy on Facebook on Thursday, June 25.
The PACE Bureau meeting was held online. Already in April, it became clear that the session would be postponed to a later date, and "as a result, it will not be held."
According to Tolstoy, the next meetings of the Bureau and the Standing Commission will already be held in full-time in Greece in September, and we will discuss preparations for the autumn session of the Assembly, scheduled for early October.
"Now, when deciding to hold a regular session in Strasbourg, I have to take into account a number of factors. Let me remind you that France currently has rules for social distance – at least one and a half meters. PACE is a structure of the Council of Europe, an international organization, which, in principle, , can develop its own standards, but at the same time they cannot contradict the requirements in force in France. The main thing in any case is the safety of people, "wrote Tolstoy.
At the same time, the PACE leadership studied the possibility of seating deputies in the hall in compliance with all requirements. Perhaps the social distance will be replaced by the mandatory wearing of masks. In addition, the Bureau took into account the difficulties when traveling between the countries of the Schengen zone and non-member states.
"The inability of even one delegation to come to the session because of closed borders due to the epidemiological situation is discrimination and is contrary to the charter of the Council of Europe," the Assembly Vice President summed up.
Recall that the spring session of PACE was canceled due to COVID-19. The session was scheduled for April 20-24, but it was decided to cancel the plenary meeting.
Earlier, WHO announced a worsening situation with coronavirus in Europe. The rate of new infections is around 17-20 thousand cases per day on average in the European region.
News from Correspondent.net on Telegram. Subscribe to our channel https://t.me/korrespondentnet
.