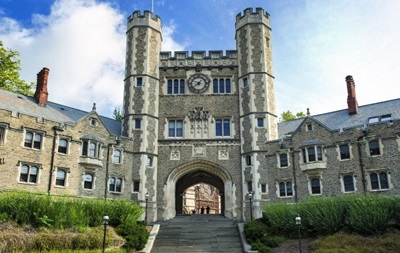 Photo: Getty Images
Princeton University expelled the names of the 28th US President Woodrow Wilson from the names of the faculty and college
This decision was made following a meeting of the Board of Trustees, said University Rector Christopher Aisgruber.
Princeton University, USA, excluded from the names of the faculty and college the name of the 28th US President Woodrow Wilson due to racism. The corresponding statement, on Saturday, June 27, is published on the website of the institution.
University Rector Christopher Aisgruber informed that this decision was made following a meeting of the Board of Trustees on June 26.
"The Board of Trustees has concluded that Wilson's racist views and policies make his name inappropriate for the Department of Public and International Relations and the college's residential building, whose teachers, students and graduates must strongly oppose racism in all its manifestations," he said.
The rector added that this decision may seem too harsh, since it was thanks to Wilson that the educational institution received the status of a leading research university. However, according to Aysgruber, the faculty and building of the university college was named after this American politician "regardless of his racism or, rather, even contrary to it."
"Princeton is part of America, which too often ignored or justified racism, allowing it to maintain systems that discriminate against blacks," said the rector of the university.
Previously, a teacher of the Faculty of English at Cambridge University and a member of the Churchill College Priyamvada Gopal will be promoted by the university administration to become a professor. This is done in order to support Gopal after her post on Twitter with the phrase White Lives Don't Matter (White lives do not matter).
News from Correspondent.net on Telegram. Subscribe to our channel https://t.me/korrespondentnet
.