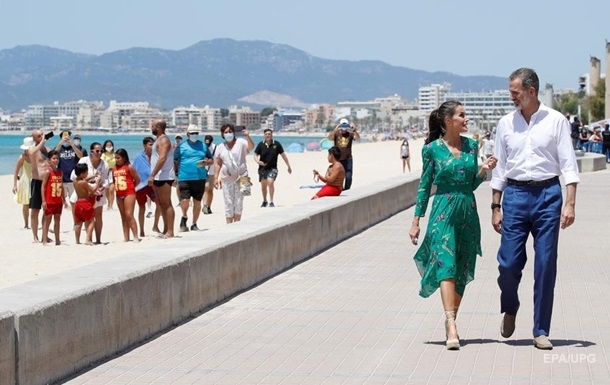 Queen Letizia and King Philip VI on the beach in Spain
2.3 million people will be able to claim payments. Each of them will receive 462 euros due to a pandemic.
Spain launched a minimum subsistence income program, which involves distributing money to the population just like that, writes Euronews on June 26.
At first, 255 thousand people from the most vulnerable sectors of the population can count on cash assistance from the state. Half of the first recipients of support will be children.
After the launch of the program in full, 850 thousand households or 2.3 million people can apply for payments.
The minimum subsistence income is paid per household. The amount of payments for one person will be 462 euros. With the increase in the number of family members, the amount of benefits will also increase. Its maximum value will be 1015 euros per month.
Note that Spain has become a leader in the European Union in the scale of economic damage from the coronavirus. About 100 thousand Spanish enterprises have declared bankruptcy over the past two months. Under the worst-case scenario, a country's GDP may decline by 15 percent in 2020.
Researchers at the University of Barcelona previously discovered SARS-CoV-2 in urban sewers dated March 2019.
News from Correspondent.net on Telegram. Subscribe to our channel https://t.me/korrespondentnet
.