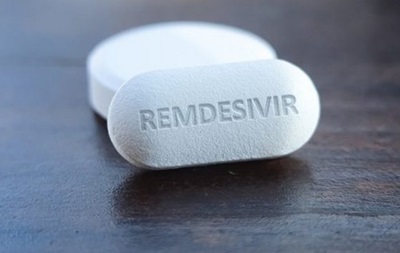 Photo: europeanpharmaceuticalreview.com
It became advisable to recommend the drug after the study
More than a thousand patients took the drug for 10 days. The study showed the effectiveness of the drug.
The Committee of the European Medicines Agency (EMA) recommended that Veklury (remdesivir) be given conditional marketing approval for the treatment of coronavirus in adults and adolescents from 12 years old with pneumonia who require additional oxygen. This was reported on the agency's website on Thursday, June 25.
It is noted that remdesivir was the first anti-COVID-19 drug recommended for EU approval. Data on remdesivir were evaluated in an extremely short time – from April 30 to June 5.
The recommendation is based on data from the NIAID-ACTT-11 study sponsored by the US National Institute of Allergy and Infectious Diseases (NIAID), as well as data from other studies on remdesivir.
The NIAID-ACTT-1 study evaluated the effectiveness of the planned 10-day course of remdesivir in more than 1000 hospitalized patients with COVID-19. Remdesivir was compared with placebo, and the main measure of effectiveness was the patient's recovery time.
In general, the study showed that patients receiving remdesivir recovered after about 11 days, compared to 15 days in patients receiving placebo.
This effect was not observed in patients with mild to moderate illness: the time to recovery was 5 days for both the remdesivir group and the placebo group.
For patients with severe disease, which accounted for approximately 90% of the subjects, the time to recovery was 12 days in the remdesivir group and 18 days in the placebo group.
No difference during recovery was observed in patients who started remdesivir when they were already on mechanical ventilation or ECMO (extracorporeal membrane oxygenation).
Taking into account the available data, the Agency believes that the benefit-risk ratio was positive in patients with pneumonia who require additional oxygen, that is, in patients with a severe form of the disease.
The European Commission, which was informed by the EMA throughout the assessment, will accelerate the decision-making process and intends to provide a decision on conditional permission to sell remdesivir in the coming week, which will allow the product to be sold in the EU.
News from Correspondent.net on Telegram. Subscribe to our channel https://t.me/korrespondentnet
.