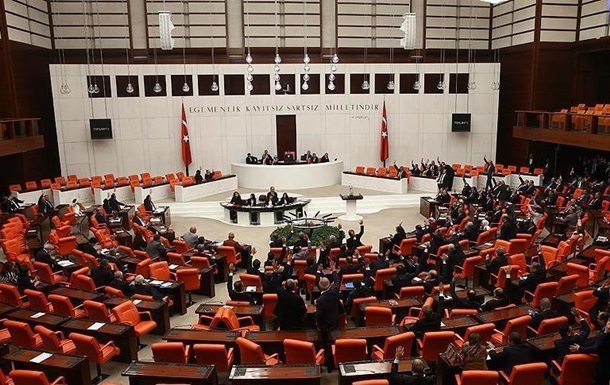 Photo: Anadolu
Outbreak of coronavirus in Turkish parliament
All members of the Turkish parliament passed tests after a coronavirus was found in one of the institution's cleaners.
Three Turkish MPs from the opposition Democratic Peoples' Party (HDP) tested found the coronavirus COVID-19. This was announced on the eve of the publication Turkish Minute with reference to the official statement of the party.
It is indicated that the deputies passed the test together with all other members of parliament after one of the cleaners of the institution confirmed the coronavirus last week.
The names of the deputies are not called. But it is known that they are all under medical supervision, without severe symptoms.
According to the latest data, more than 200 thousand cases of coronavirus have been detected in Turkey. 5 097 people died, more than 170 thousand recovered.
Recall, on June 17, the Turkish authorities again introduced the mandatory wearing of medical masks in public places in 42 of 81 provinces. This is due to an increase in the number of cases of coronavirus since the relaxation of restrictions.
News from Correspondent.net on Telegram. Subscribe to our channel https://t.me/korrespondentnet
.