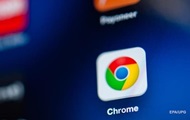 After the May update, the operating system began to disconnect an account in Google Chrome after each exit from the browser.
The spring update of Windows 10 broke the Google Chrome browser. It is reported by the publication MSPoweruser.
Windows users began to complain that after installing the May update on the device, the browser stopped working correctly. The operating system disconnects your Google Chrome account after each browser close.
Users have to enter the account username and password all the time, which complicates the work. At the same time, experts note that such a "bug" was noticed in the beta version of Windows 10 in 2004.
Google Security Specialist Tevis Ormandy connects the problem with a cryptographic interface failure – DPAPI. He is responsible for protecting user data through encryption. The system crashed and caused a failure.
A temporary workaround might be to shut down the Chrome.exe process using Task Manager. Then you need to lock the system with the Windows and L key combination, re-enter the OS and start the browser.
It is noted that Microsoft has not yet responded to the problem.
It was previously reported that updating Windows led to a blue screen of death. The Correspondent also wrote that the update "broke" Xiaomi smartphones.
News from Correspondent.net on Telegram. Subscribe to our channel https://t.me/korrespondentnet
.